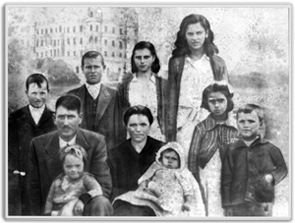 Manolo Tapas
is the name of the restaurant that is born, "in tribute to the founder of "
La Rosa Fine Foods
, a family business with five decades in the food sector, and based on Spanish tradition, with particular emphasis on the Galician region.
Through the course of time La Rosa Fine Foods and La Rosa Liquor Store comes Manolo Tapas, a project which combines the expertise of both sectors, food and drink, backed by our extensive knowledge of the best products in the international market. To evoke the traditional Spanish taste we decided to bring the greatest possible amount of products directly from Spain. We have over a hundred Spanish wines and over fifty imported beers. We also have a wide variety of domestic and imported liquors that can be enjoyed in our bar every day. Ask about our private room to celebrate family events or business meetings.
Manolo Tapas is a construction done with the upmost attention to detail with materials brought from Spain, of which most are collected from old structures. Upon entering into our restaurant you will be transported to Spain. Come and visit us for a friendly, entertaining and personal attention.
Manolo Tapas welcomes you.