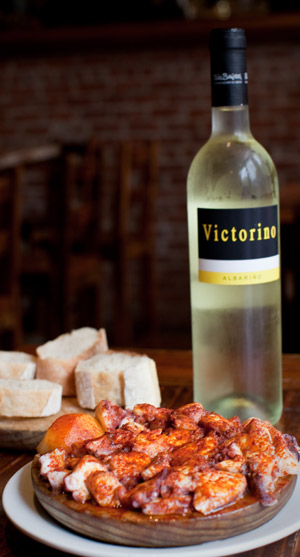 Celebrate a party, a special event or simply entertain family or friends and greatly surprise them with the authentic flavor and the high quality of Manolo Tapas´s cuisine.
Take Out
You can now enjoy our great gastronomic variety from the comfort of your own home. Galician flat pies, Spanish omelettes and paellas are our best sellers but the whole menu is also available. Just choose your order from the menu, call us and pick it up at the agreed time. The price will vary from the menu depending on the quantity or the extra ingredients you may request..
Catering
Whether you are planning a formal dinner party, casual get together, a corporate luncheon or a cocktail reception Manolo Tapas can handle all of the particulars to ensure that your next engagement will be truly distinctive and memorable. We encourage you to use the services of our experienced event planners who will customize a menu tailored to your specific requests keeping the high quality and the original and authentic Spanish flavor.
Celebrate at Manolo Tapas
Manolo Tapas offers a private dining room to celebrate your most special events, dinners or parties. Book now our private dining room Salón Cova and you will be carried to the most traditional and authentic Spanish places. Our excellent service and our attentive waiters will let you feel right at home. (Salon Cova capacity 30 people)
Contact us and request for information about our menu availability and these services.